ABOUT Rapid Fire Beauty Tea
Rapid Fire Beauty Tea is a delicious blend of white tea, collagen and botanicals. This smooth beverage starts with an antioxidant rich white tea base, known for its unique properties. White tea is loaded with a type of polyphenol called catechins. Polyphenols are plant-based molecules that mimic antioxidants that help protect cells from damage by compounds called free radicals.
The addition of collagen helps promote glowing, vibrant skin, along with maintaining elasticity. The aroma of the tea is bursting with fragrant botanicals. Butterfly pea adds a bit of a purple hue and has antioxidant properties that may combat the signs of aging. Spearmint helps enhance circulation and digestion. Other ingredients, including hibiscus and strawberries provide antioxidants; along with vitamin C that may enhance circulation which has been shown to benefit the scalp and hair. Vitamin C also plays a vital role in the body's natural collagen synthesis, that may lead to smoother and more supple skin.
Enjoy Rapid Fire Beauty Tea hot or iced. This flavorsome berries and crème tea will persuade you to enjoy it a few times a day. Now is the time to change the way you think about your natural inner beauty routine. Make Rapid Fire Beauty Tea an integral part of your everyday health regimen.
Refreshing white tea highlighted with hydrolyzed bovine collagen
An aroma of natural herbs, including raspberry leaf, spearmint, ginger, & sage
Contains a blend of rose hips, hibiscus and butterfly pea
Beneficial beauty formula to promote healthy hair
Rich in antioxidants to help enhance vibrant skin
Potent collagen formula to support strong nails
Delicious berries and crème flavor
WHY CHOOSE RAPID FIRE?
BEVERAGES WITH BENEFITS! TRY IT ICED
Transform your hot Rapid Fire Keto Coffee, Slim Tea or Beauty Tea to a refreshing icy drink. Simply cool beverage, until it reaches room temperature, then transfer to a tall glass, add ice and enjoy! If you prefer to prepare in advance, store the blended coffee or tea beverage in your refrigerator for up to 24 hours. Then when you're ready to drink, just stir and add ice.

TRY IT HOT
Add 2 tablespoons of Rapid Fire Keto Coffee or Slim Tea or Beauty Tea sachet into a mug. Pour in 8 ounces of hot water, stir briskly or steep to capture the great tasting benefits. This unique instant coffee tastes like premium freshly brewed coffee from your barista. The herbal tea blend offers a revitalizing beverage.

TRY IT YOUR WAY
Combine 2 tablespoons of Rapid Fire Ketogenic Coffee into a mug with 8 ounces of hot water, blend well and add cinnamon or even nutmeg on top. Transform your Rapid Fire Slim Tea or Beauty Tea with a squeeze of a lemon wedge or a spoonful of honey for added flavor!
The Evolution of Tea
Tea has been revered for its health benefits for thousands of years. The first usage of tea has been dated since 2737 BC when the Chinese Emperor Shen Nung was sitting beneath a tree while water boiled next to him and a leaf from a wild tea plant dropped into the water and brewed. Tea became the predominant beverage in China during the Tang Dynasty in 18-906 AD. Throughout the centuries, it has expanded to numerous cultures around the world. Loose dried tea leaves, using a strainer was the method of consuming tea. In 1908, the first silk tea bag was marketed by Thomas Sullivan from New York. Today, tea is consumed by millions of Americans.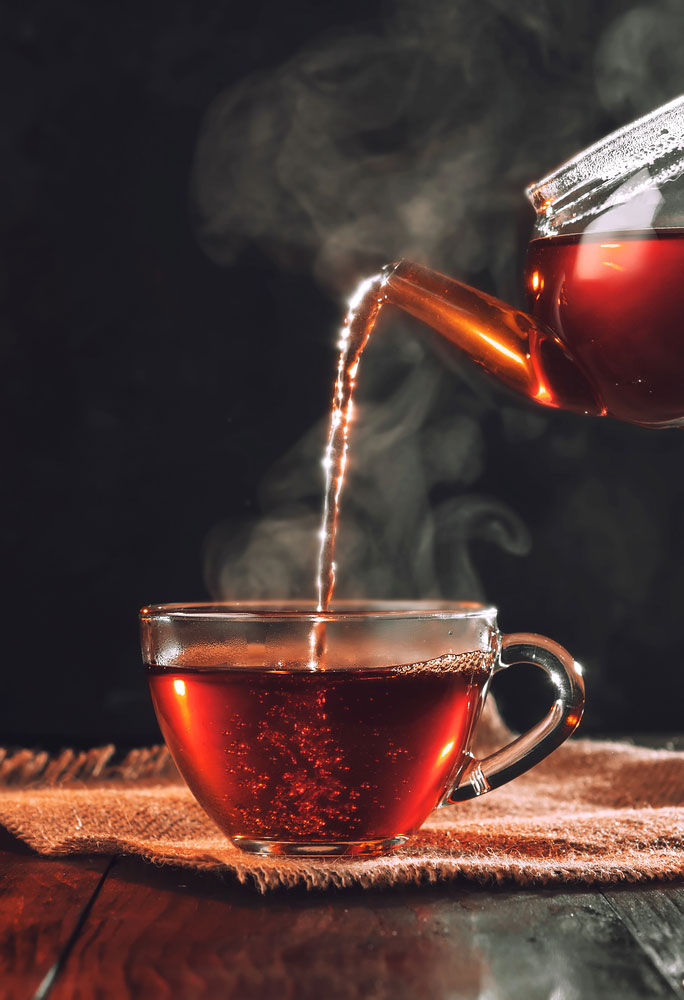 Camellia Sinensis Attributes
The vital elements found in tea from camellia sinensis include the following: Essential Oils – the foundation of tea's delicious flavor and aroma; Polyphenols – antioxidants that provide tea's invigorating flavor and many of its potential health benefits; Phytonutrients – small amounts of vitamins, minerals, and amino acids; Enzymes – macromolecular biological catalysts, which increase chemical reactions in the body and Methylxanthines – these are a family of alkaloids that include caffeine. Recent studies have documented many health attributes of tea.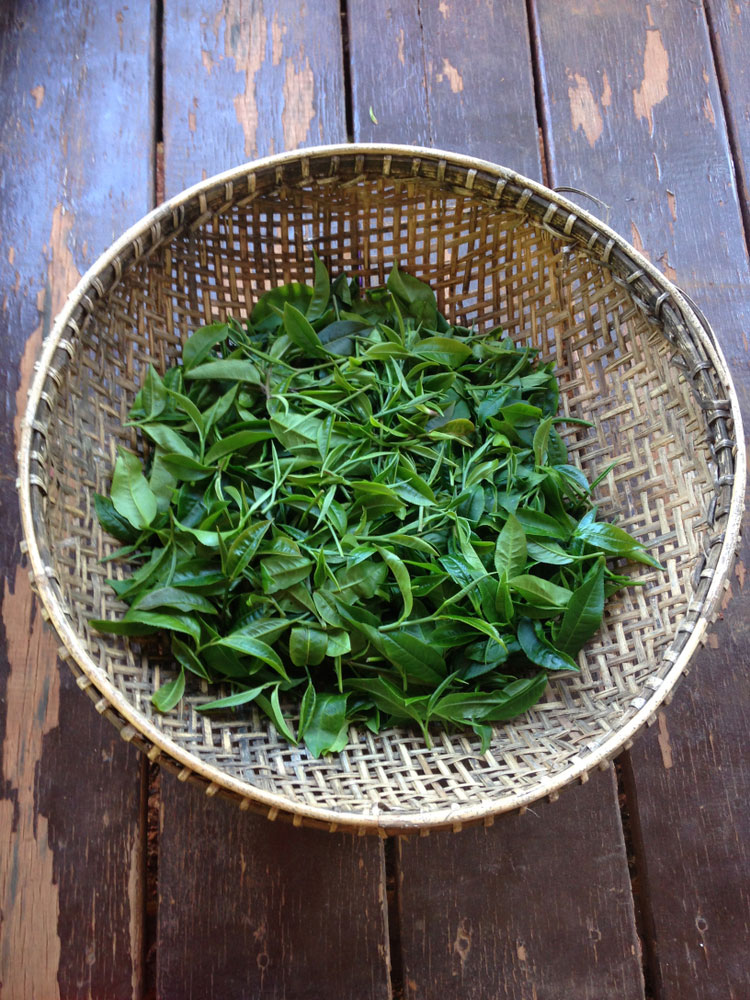 CUSTOMER REVIEWS
DON'T JUST TAKE OUR WORD FOR IT...
"Rapid Fire beauty tea is the perfect blend of a beautiful fragrance and nutritional benefits. I love the taste, purple color, and aroma!"
"This tea is lovely! It tastes delicious, not too strong. The color and scent makes me smile. I would recommend this to anyone!"
"This tea has wonderful components that encompass everything you'd like a tea to be. Mild, calming, flavorful, colorful, and fantastic aroma."